Sean Dyche's arrival has been a breath of fresh air for Everton fans. However, Opta analysts don't see much hope for the Toffees to stay in the Premier League next season. Currently 18th, the Merseyside club are given only a 45% chance of survival.Chelsea and Liverpool, meanwhile, have endured a disastrous campaign. The two clubs sit in the ninth and 10th spots respectively and are expected to miss out on European football next season.Tottenham Hotspur, on the other hand, are currently fifth in the league and are tipped to qualify for the UEFA Europa League next season.
Manchester United and Newcastle United are currently third and fourth in the league respectively. Analysts expect them to finish the season in that same order and qualify for next season's UEFA Champions League.
The title race between Arsenal and Manchester City, meanwhile, is razor close. Mikel Arteta's side are currently atop the league table and are expected to lift the trophy as well. The Gunners have a 48.9% chance of winning the league.
Manchester City, currently second, are given a 48.89% chance of defending their status as the English champions. Only the Red Devils and the Magpies have been given a little chance to spring an upset.
Erik ten Hag's team have a slim 1.2% chance of winning while Eddie Howe's team have only a 0.1% chance of becoming champions.
---
What's next for Arsenal, Manchester United, Chelsea, and Liverpool?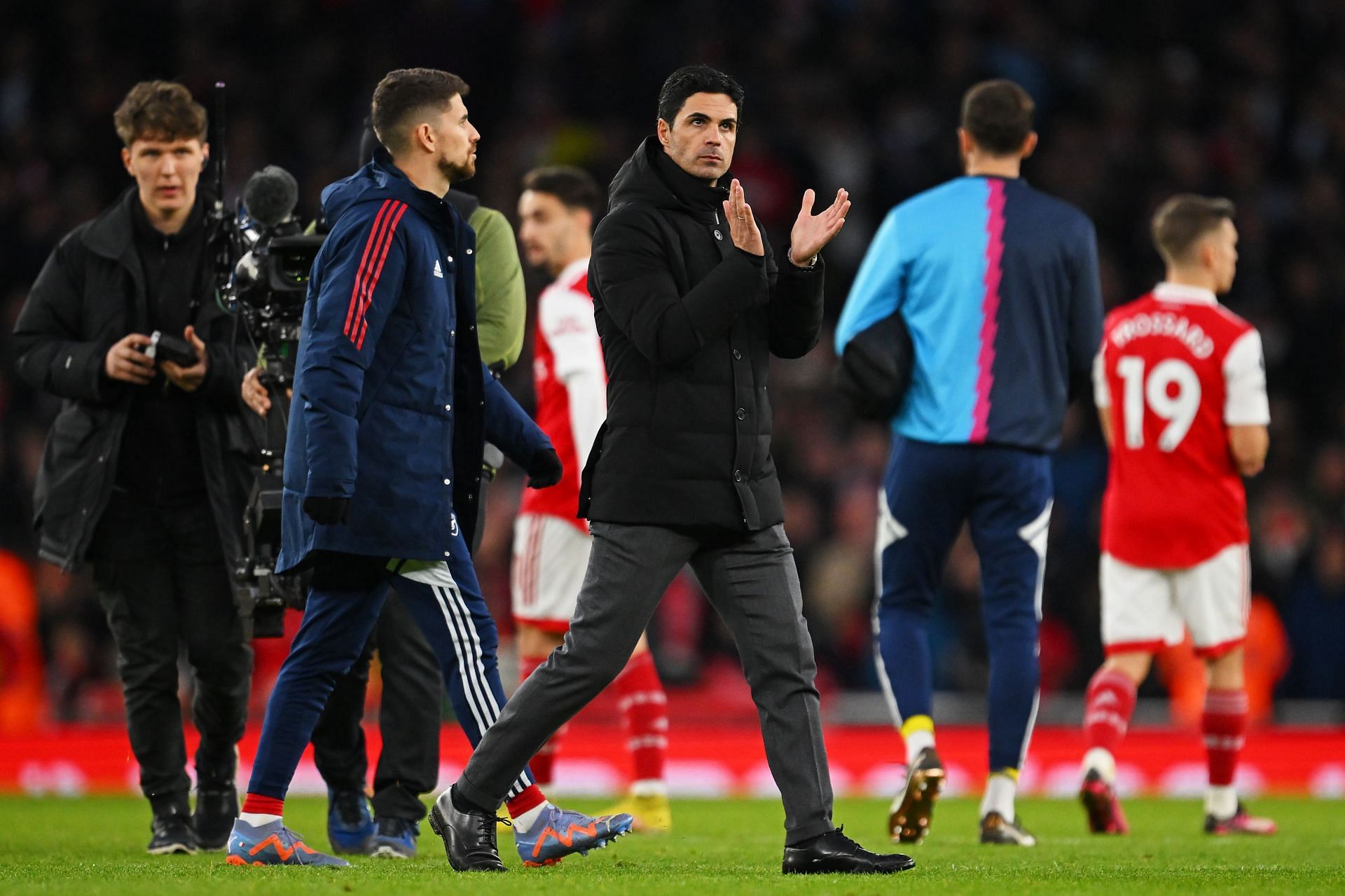 Arsenal are set for one of their most crucial matches of the season next as the Gunners host Manchester City on February 15 in the Premier League.
Chelsea and Manchester United, on the other hand, will play in European competitions. The Blues will face Borussia Dortmund away in the UEFA Champions League on February 15. The Red Devils, meanwhile, will take on Barcelona in the UEFA Europa League the following day.
Liverpool, on the other hand, are set to take on Everton in the Merseyside derby on February 13.