The games keep coming thick and fast in the Premier League, and we're set to witness another round of intriguing matches this weekend. With only a couple of months left until the end of the season, the standings at both ends of the league table are poised to change drastically with every passing week.
We've had some interesting results in the midweek fixtures. Manchester United pulled off a big result, and the week would have looked very different if they had lost and Tottenham had won. Now, things are looking quite rosy for Erik ten Hag and his team.
Newcastle have also enjoyed an amazing week, and it now looks like they could get into the Champions League. At the top of the table, I don't think Manchester City and Arsenal are going to win every game that they play, and I think there are more twists to come.
The relegation zone is also set to witness intense battles of its own, and I think whichever team manages to win consecutive league games is going to be all right. Here are my predictions for this weekend's Premier League matches.
---
Manchester United vs Everton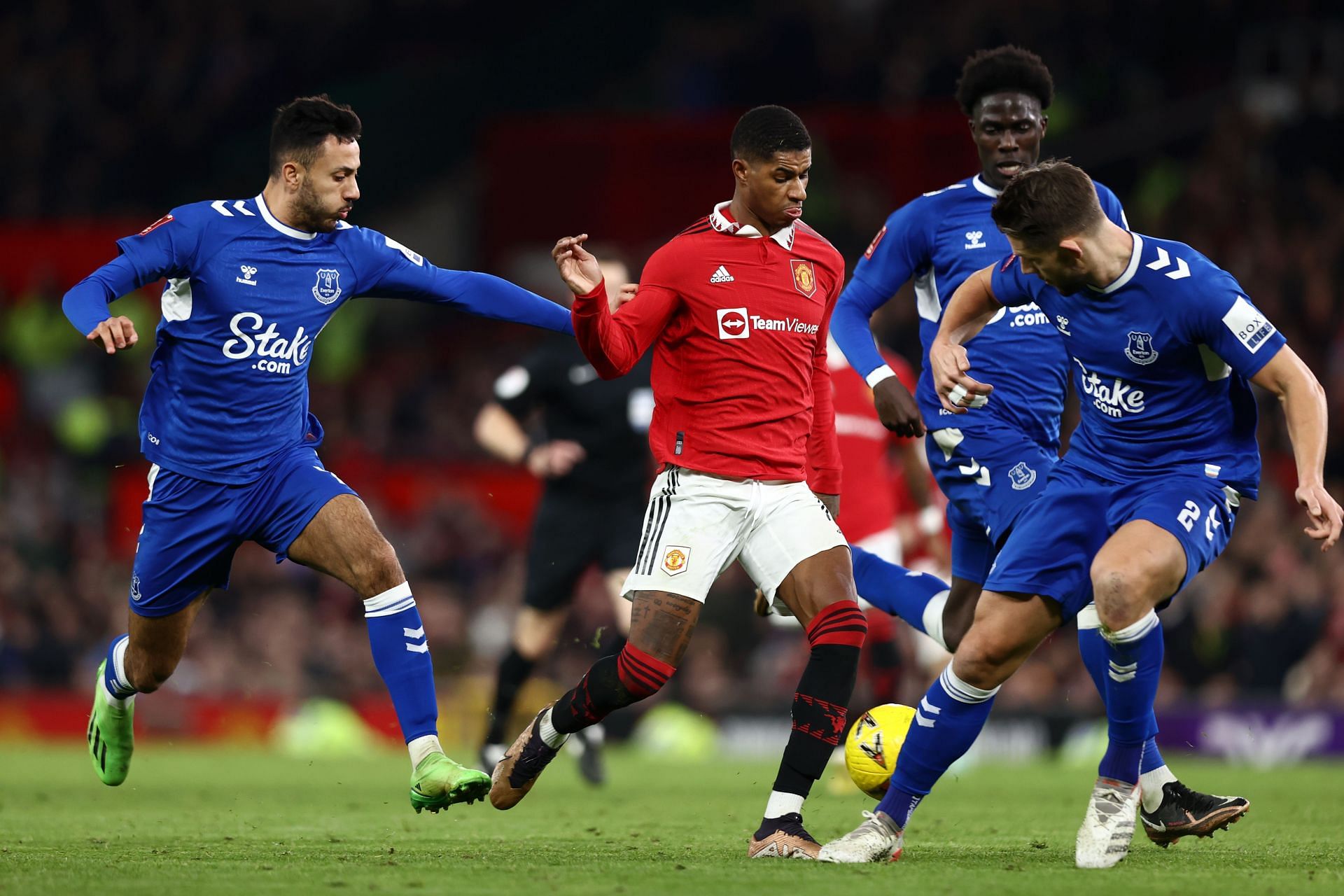 Manchester United are a hard team to beat. Casemiro and Eriksen are big misses – they are the players that you don't want missing from your team. United haven't been playing very well, but they were impressive yesterday against Brentford. Marcus Rashford went three or four games without finding the back of the net, but he's now back to scoring goals.
Sean Dyche has made Everton a hard team to get past, and they will pick up points here and there. They're not out of trouble just yet. I don't see them winning three or four games on the trot in the Premier League.
Everton have stepped up this month, but I've got to go with Man United this weekend. A win here should cement their place in the Premier League top four.
Prediction: Manchester United 2-0 Everton
---
Aston Villa vs Nottingham Forest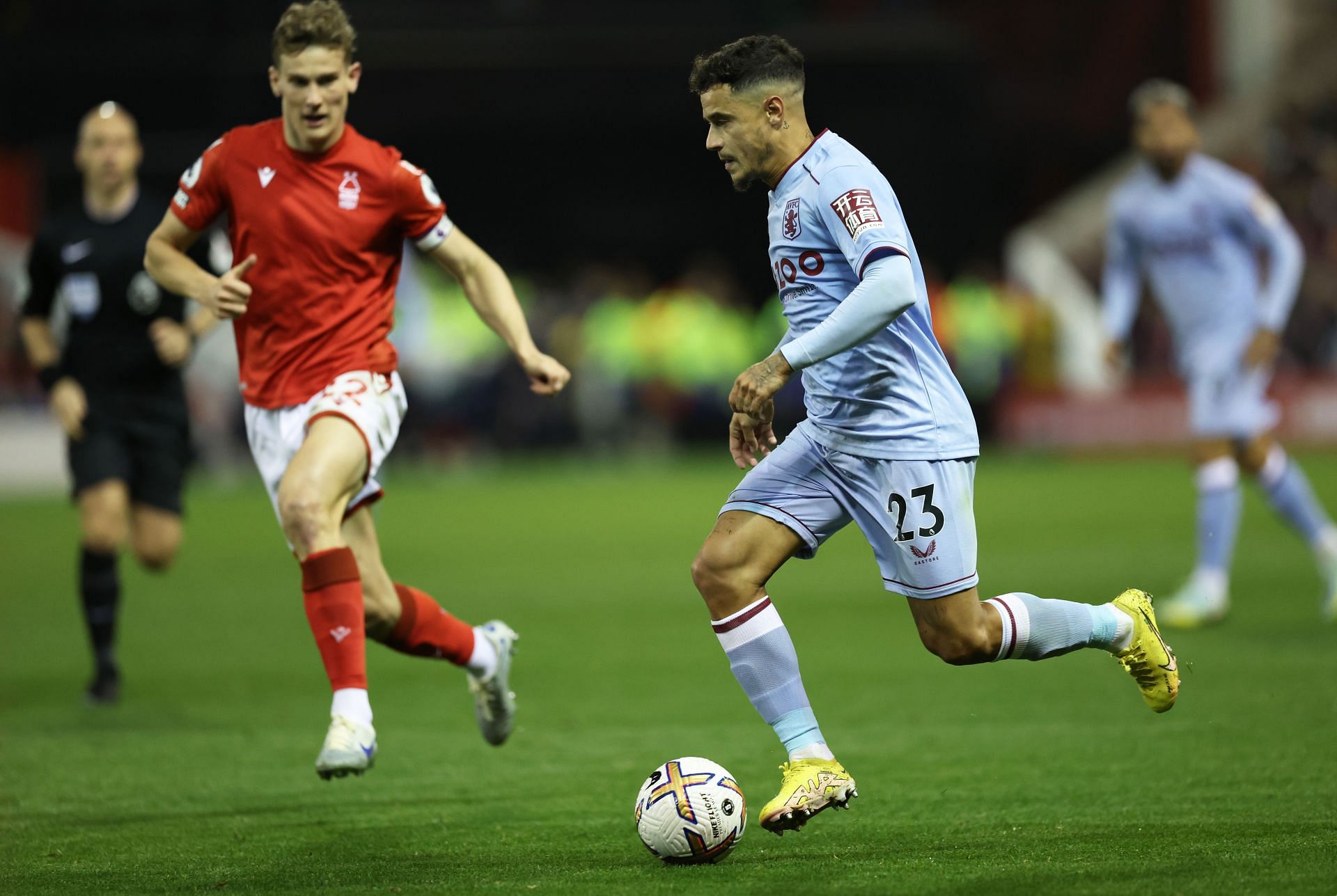 Aston Villa have been brilliant this season. Unai Emery has done a great job since he's come in. They've scored in every match under him, and that's some going. Aston Villa's turnaround has been unbelievable and they have every chance of making it to Europe.
I like what Ollie Watkins has been doing. He's concentrating on making his runs inside now and getting his goals. He used to work hard for the team before, but his team wasn't winning, and all the fingers were pointed at him because they weren't scoring goals.
Away from home, Nottingham Forest are one of the worst teams in the country, if I'm being honest. They'll need two or three goals in this game to stand a chance. I don't see anything but an Aston Villa victory in this fixture.
Prediction: Aston Villa 3-0 Nottingham Forest
---
Brentford vs Newcastle United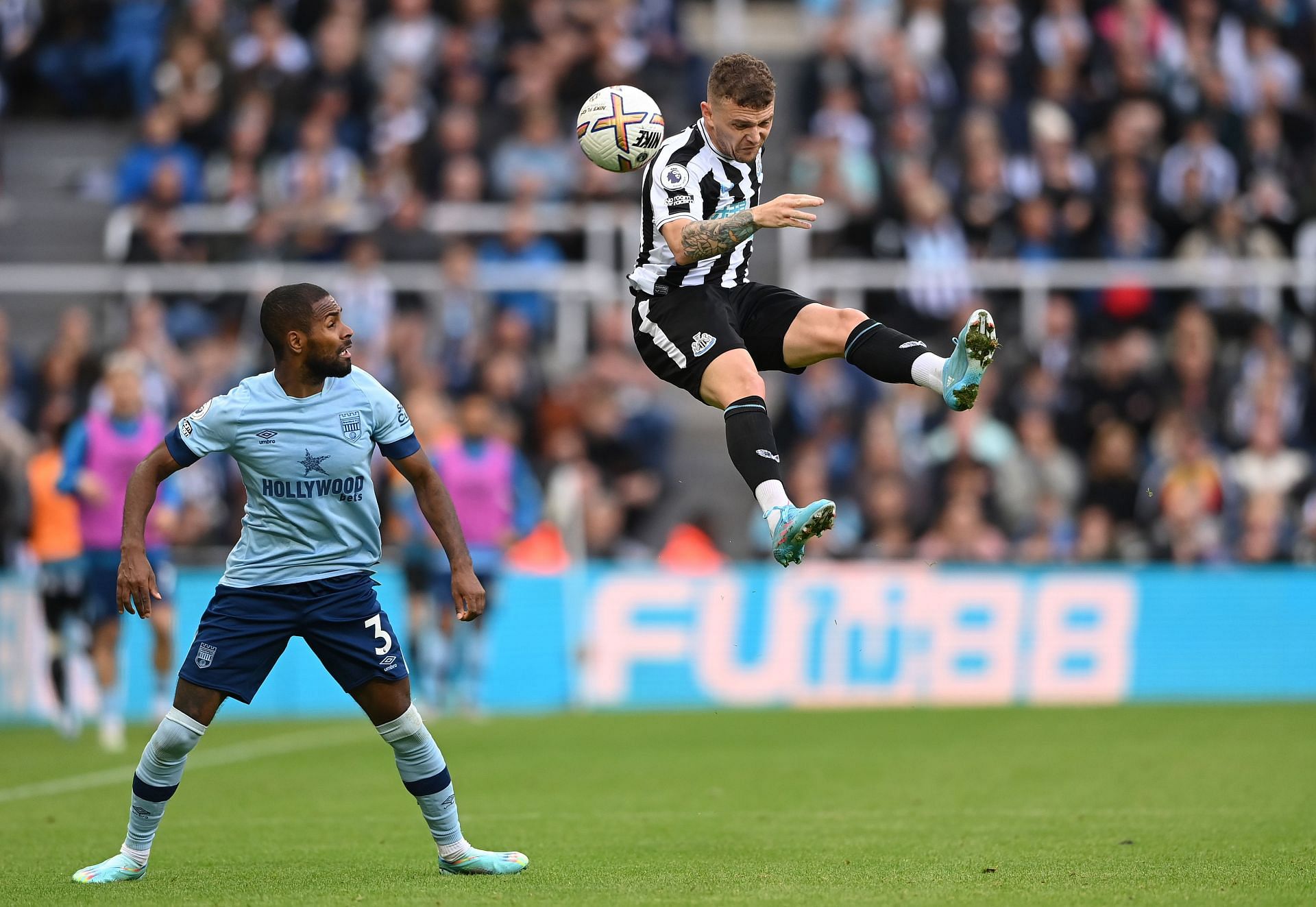 Newcastle played exceptional football against West Ham the other day, and I'd expect them to stay down in London this week. The team spirit is great, and they've also got the better of Man United this month.Newcastle will be happy with seven points from their three games this month. A top-four finish would be phenomenal for them. People say that they've got all the money in the world, but they haven't spent all the money in the world, so fair play to them.I was shocked that Alexander Isak didn't play yesterday, but Callum Wilson did score two goals. Isak has been a proper handful in the Premier League and he's a great signing for Newcastle.This is going to be a good football match and it's hard to call because Brentford can beat anybody on their day. A draw could seem harsh on Newcastle, but Brentford haven't lost too many matches at home.
Prediction: Brentford 1-1 Newcastle United
---
Fulham vs West Ham United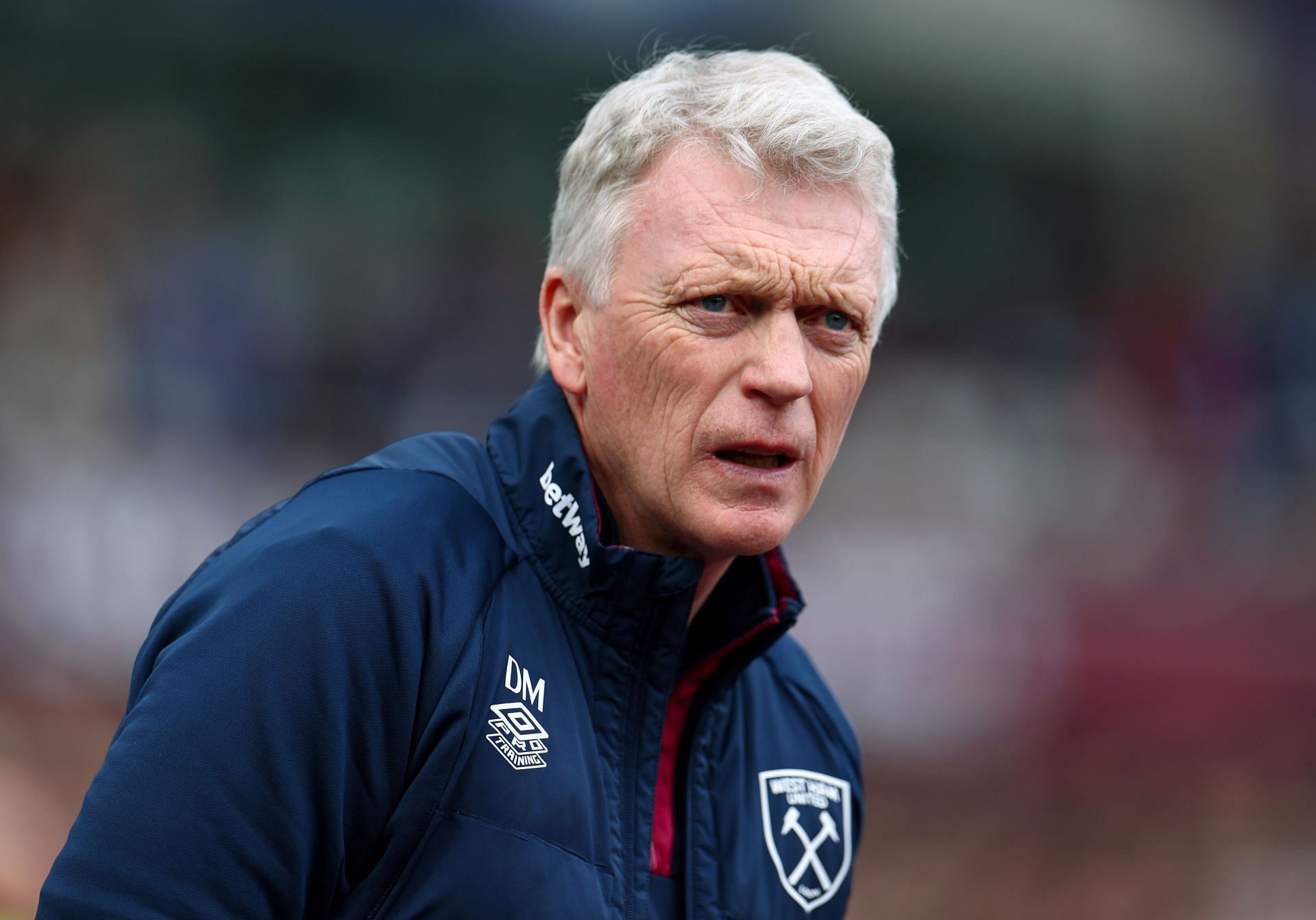 West Ham are struggling badly at the moment. I don't think they were great in their victory against Southampton, but the result did paper over the cracks. They were out of their depth at home against Newcastle.
Fulham are going to miss Mitrovic, but they have been pretty impressive this season. West Ham are all over the place at the moment, and I'm going to back Fulham to win this game.
Prediction: Fulham 2-0 West Ham United
---
Wolverhampton Wanderers vs Chelsea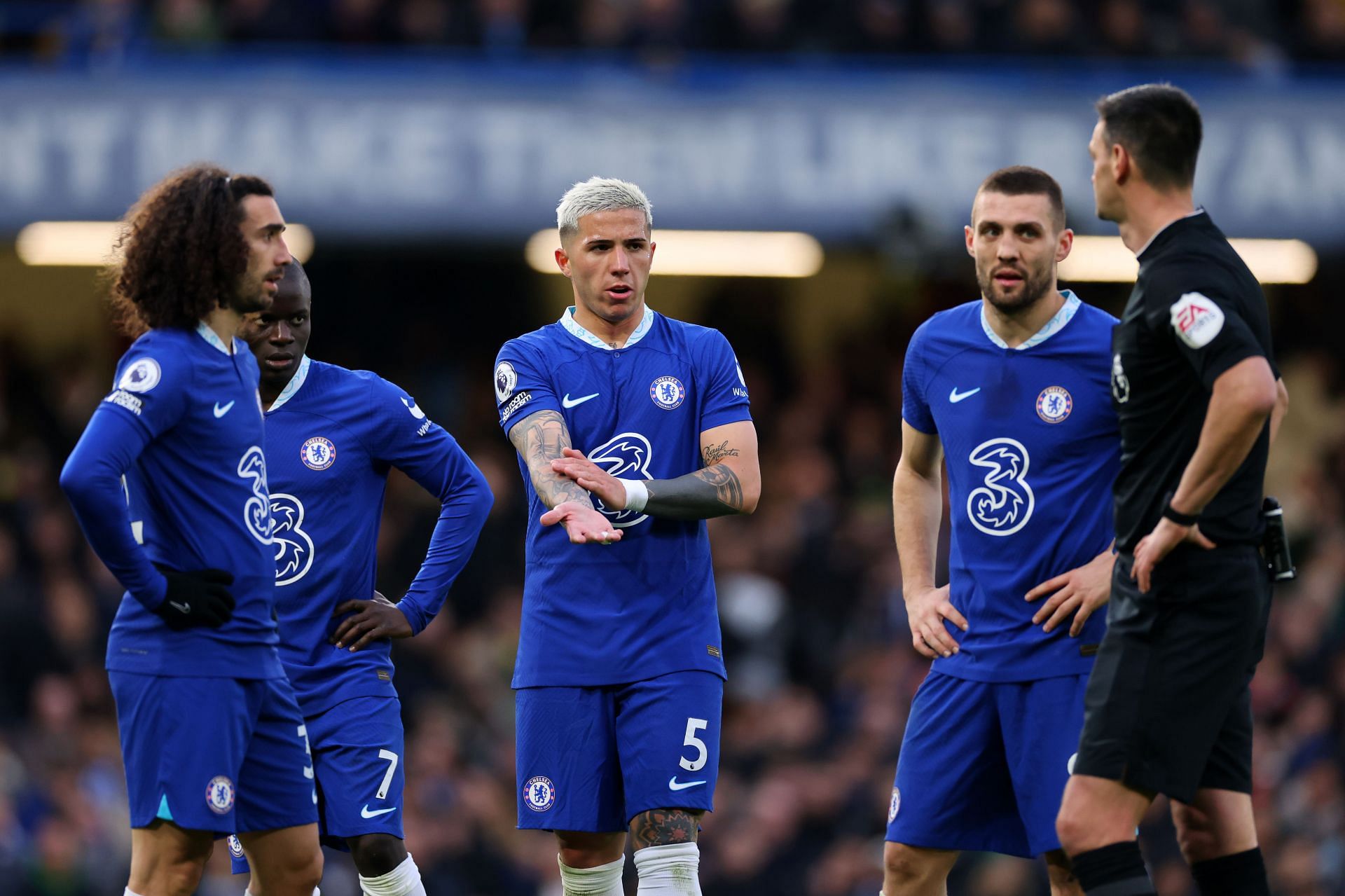 This is a hard one to call because at the end of the day, there's nothing in this football match for Chelsea. They have a match against Real Madrid on Wednesday night. Chelsea are going to rest every player and if they do, they won't score many goals.With a new manager coming in, however, they might try to win this game to gain a bit of confidence before going to the Bernabeu. It's a bit of a catch-22 situation for them.Six weeks ago, Wolves would've thought they would be playing against Chelsea while fighting a relegation battle. They wouldn't mind this fixture too much now because it's not the hardest game in the world anymore, with Chelsea facing Real Madrid next week.N'Golo Kante was brilliant against Liverpool. You wouldn't have realised he was out for so long, would you? His return is like a new signing for Chelsea. I'm not sure they'll play him against Wolves this week – they could save him for Real Madrid.
Chelsea are creating chances but haven't been able to score goals. Sooner or later, they're going to hit the target. I don't think they'll go another game without scoring a goal, and I think they'll win this game.
Prediction: Wolverhampton Wanderers 0-2 Chelsea
---
Tottenham Hotspur vs Brighton & Hove Albion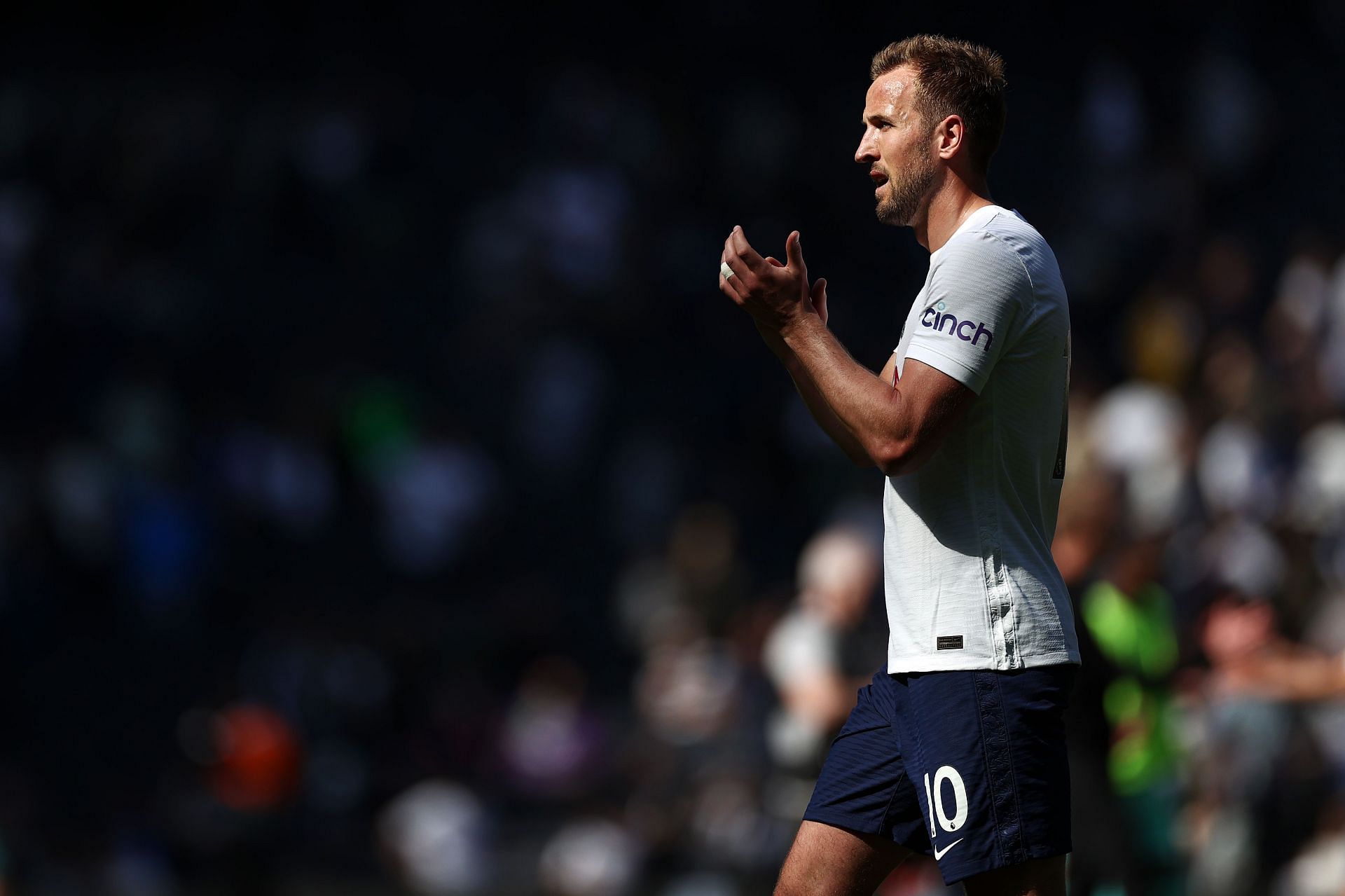 Brighton get their shots on target, but they concede goals as well. They managed 31 shots on target against Brentford only to score three goals and concede three goals as well. I don't see how Brighton can live with Harry Kane.
Brendan Rodgers ticks a lot of boxes for Tottenham. He plays on the front foot, and that's what the fans want. They want to see an entertaining football team. They might not have won anything when I was playing, but they were very entertaining. They have the players to pull it off, and they could do well under Rodgers.
Tottenham Hotspur need to win this game. Otherwise, they're completely and utterly out of the top-four race. Tottenham handle pressure a lot better than Brighton, and I think they'll win this game.
Prediction: Tottenham Hotspur 2-0 Brighton & Hove Albion
---
Leicester City vs Bournemouth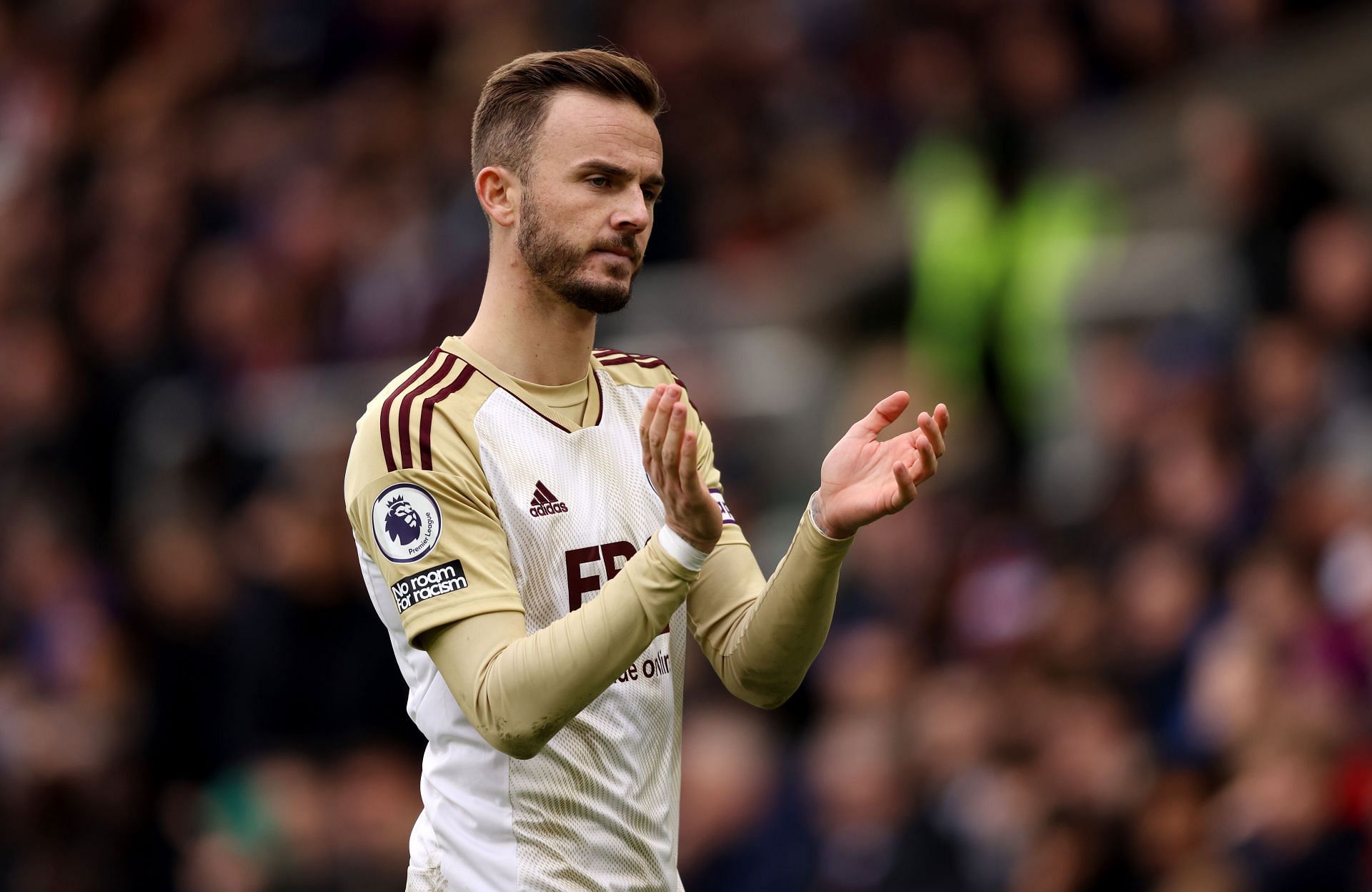 This is a must-win game for both teams, and it's a very hard one to call. I know Bournemouth are playing away from home, but you're going to play too many teams that are in the bottom three from now until the end of the season. They got a good result against Fulham, but I remember them literally capitulating against Aston Villa last week.
I can't, for the life of me, see how you can sack a manager before this game. Who's in charge at Leicester? I find it extraordinary. I don't think a draw does either team any favours, and I'm going to go with a Leicester City victory this weekend.
Prediction: Leicester City 1-0 Bournemouth
---
Southampton vs Manchester City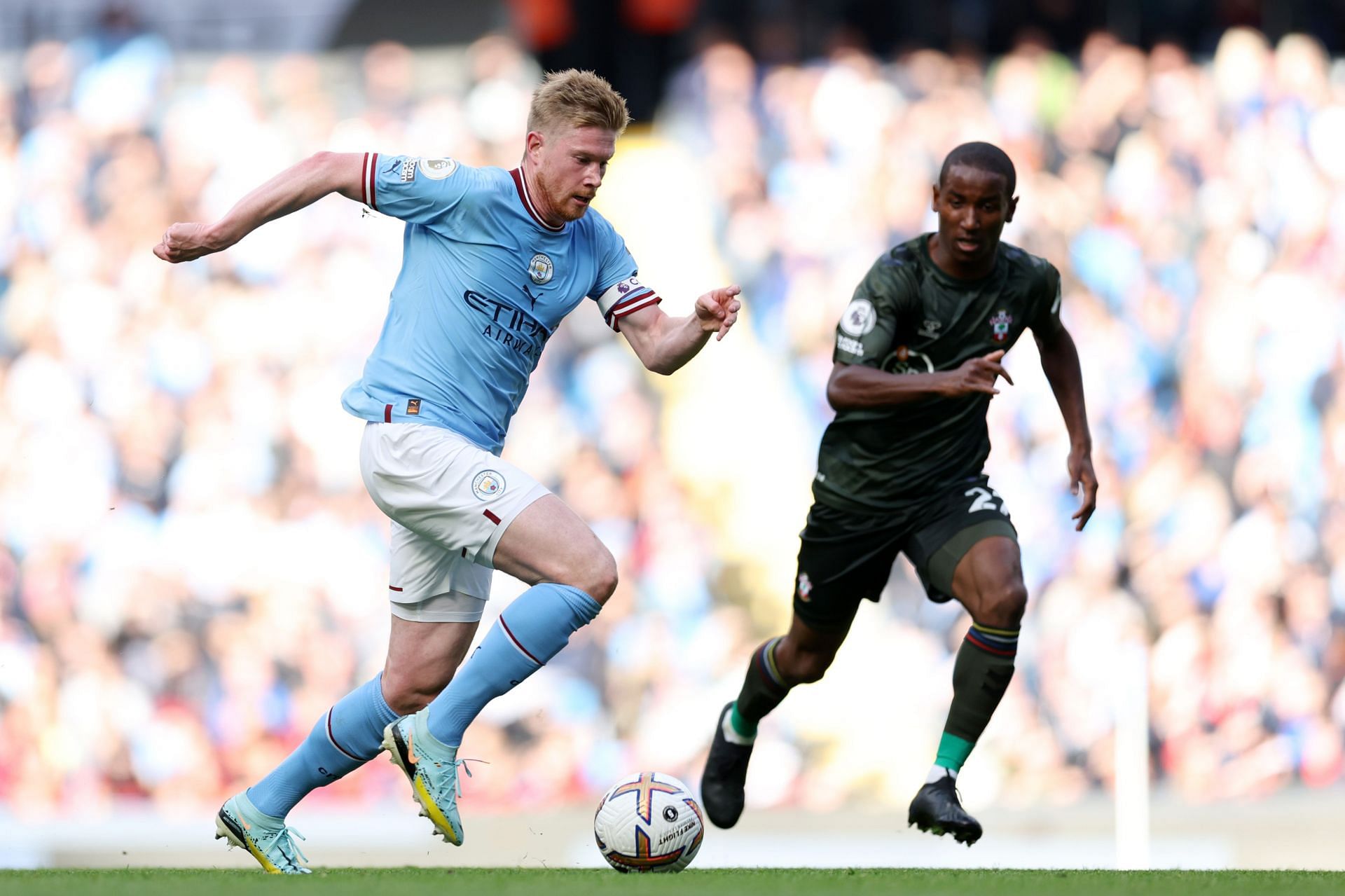 Manchester City have to play Bayern Munich in three days' time, and they've got to rest some of their players. We've seen it before – they've beaten Arsenal but then lost to Forest to bring Arsenal back in it. They've got to be careful here.
City look very threatening, and they were outstanding even without Haaland. Jack Grealish is playing better football now that Cancelo isn't in the team, and he's playing as a proper winger. He's coming into his own now, and he's playing like he used to at Aston Villa.
Manchester City were very good against Liverpool. They passed it around brilliantly, and some of the goals they scored were PlayStation goals. I think they'll have miles too much for Southampton this weekend.
Prediction: Southampton 0-3 Manchester City
---
Leeds United vs Crystal Palace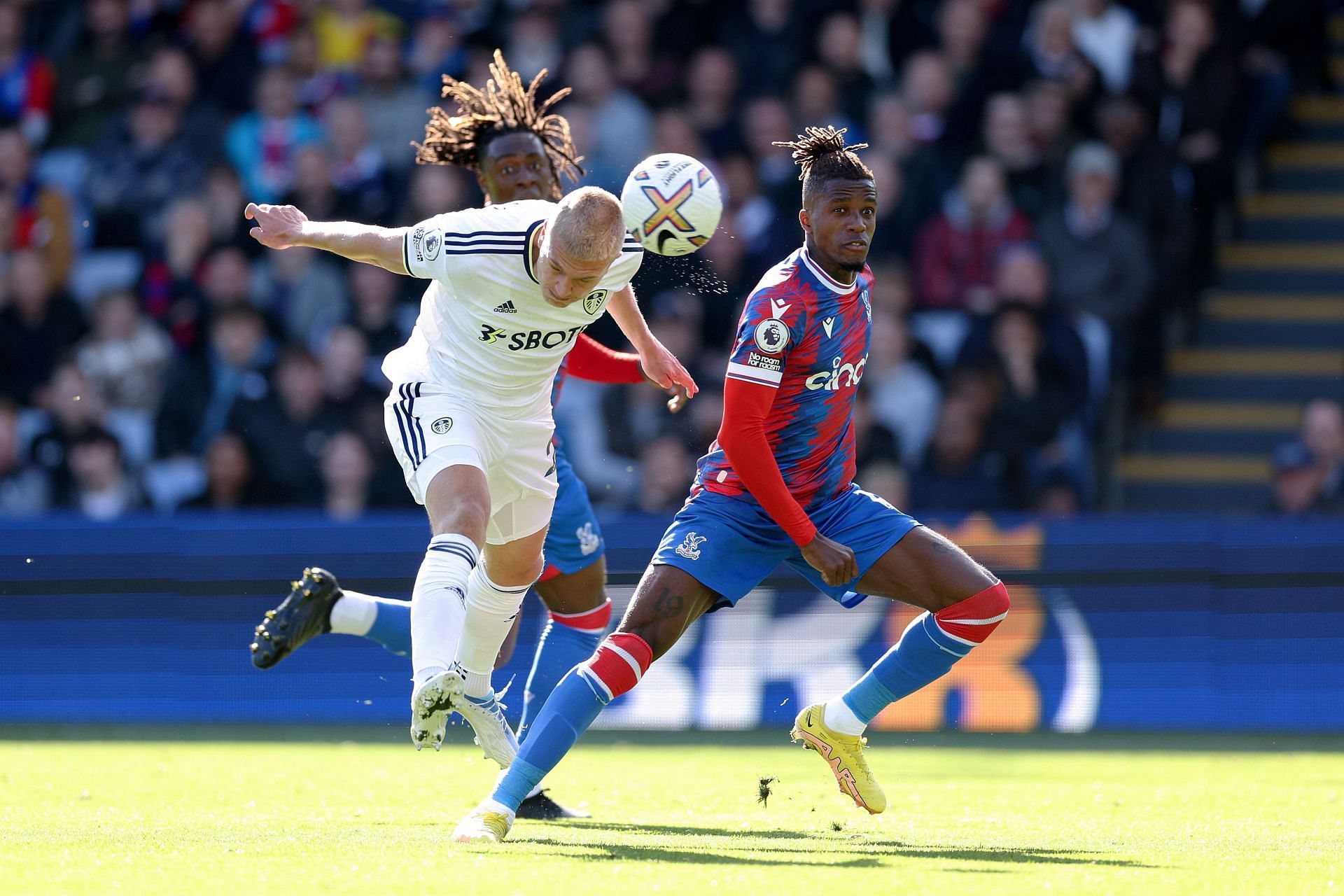 Wow! This is a big game. I like what Leeds United did the other day. They played against Arsenal and knew they weren't going to win, so they rested a few players and then took their chances against Nottingham Forest. It worked a treat. That's what teams have got to start doing now at the end of the season.
This is a good game for Crystal Palace because they've got some ballers as well, and Leeds open the game up. I think Palace will sit back in this fixture. Leeds are not too far away from being safe, and I think they can beat Crystal Palace this weekend.
Prediction: Leeds United 1-0 Crystal Palace
---
Liverpool vs Arsenal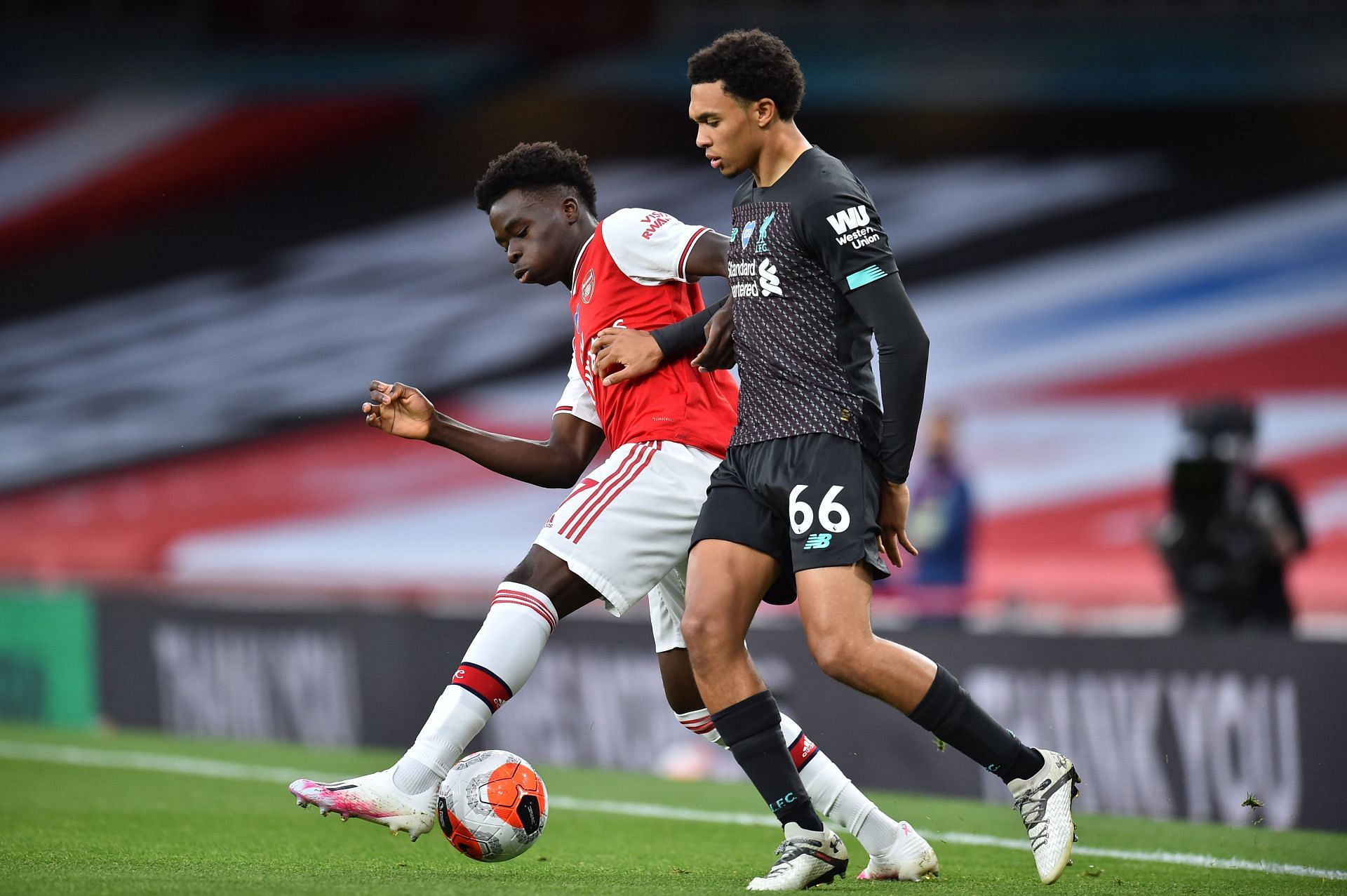 This game is a worry for Arsenal. Liverpool did not play Salah, Van Dijk, Robertson, or Alexander-Arnold against Chelsea. Jurgen Klopp could be saving these players for Arsenal. I'd be shocked if they don't play this game. It seems like the Arsenal game at home is more important to Jurgen Klopp, and that would worry me as an Arsenal fan.If Arsenal win this game, I think they win the Premier League. They still have a game against an excellent Newcastle side, but Arsenal won't have to beat them if they can get the better of Liverpool. If they win this game, they would have to have a major meltdown to lose the title race.Jurgen Klopp wants his Liverpool side to play a certain way, and his team doesn't have the legs to pull it off at the moment. It wasn't too long ago that Liverpool were smashing Manchester United at home. This is going to be a difficult game for Arsenal, and a victory here would seal the Premier League title for me.Prediction: Liverpool 1-2 Arsenal