Defending European champions Real Madrid will make the long trip to Anfield for the first leg of their UEFA Champions League Round-of-16 clash with Liverpool on Tuesday (21 February). The two European heavyweights, of course, met in the Champions League final last season, with Real Madrid securing a narrow 1-0 win on that occasion.Both Jurgen Klopp and Carlo Ancelotti have a number of absentees to deal with for Tuesday's showdown. While Thiago Alcantara, Luis Diaz, and Calvin Ramsay are all unavailable for Liverpool due to injuries, Ibrahima Konate is also not quite ready for a match of such intensity.
Real Madrid, on the other hand, will be without two of their three first-choice midfielders, Toni Kroos and Auerelien Tchouameni, with both missing out due to illness. First-choice left-back Ferland Mendy will also miss the trip due to a muscle injury.
Despite missing so many key players, Tuesday's showdown at Anfield will still have an abundance of firepower. Below, we will take a look at 10 players involved in five key battles that could determine the outcome of the highly anticipated first leg. Now without further ado, let's get to it!
---
#5 Luka Modric vs Jordan Henderson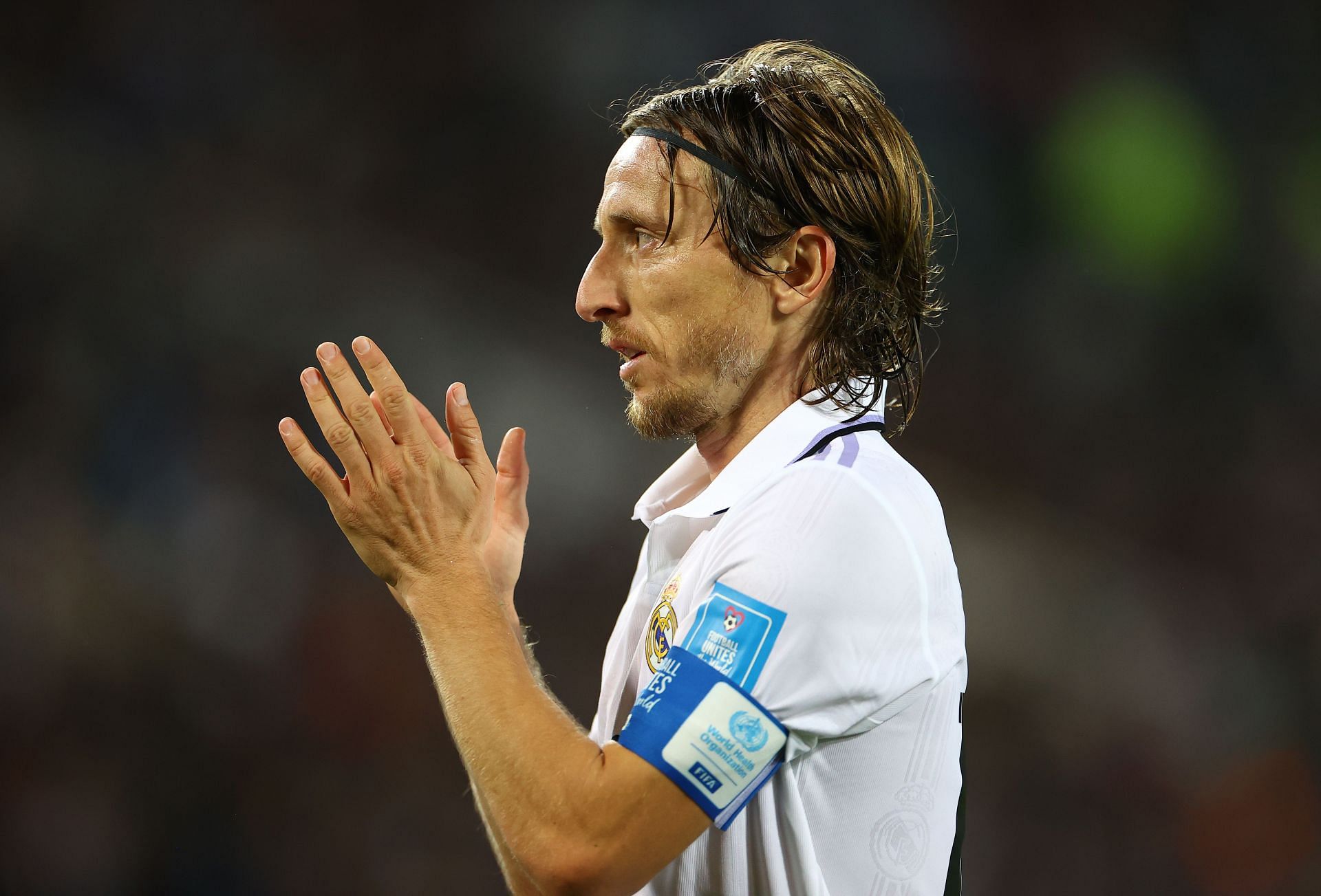 With Kroos and Tchouameni ruled out, Luka Modric is set to serve as the midfield general for Real Madrid against Liverpool. The Croatian will look to bring his teammates into the fold with his short passes, provide cover for Daniel Carvajal, and carve open the defense with his inch-perfect through balls. For Los Blancos to succeed, it is paramount for Modric to fire on all cylinders.
Liverpool stalwart Jordan Henderson could be tasked with the responsibility of disrupting Modric's rhythm. The Englishman has the innate ability to step up in big games, and Tuesday's tussle will grant him the perfect opportunity to show why he's so integral to Klopp's system.
---
#4 Mohamed Salah vs David Alaba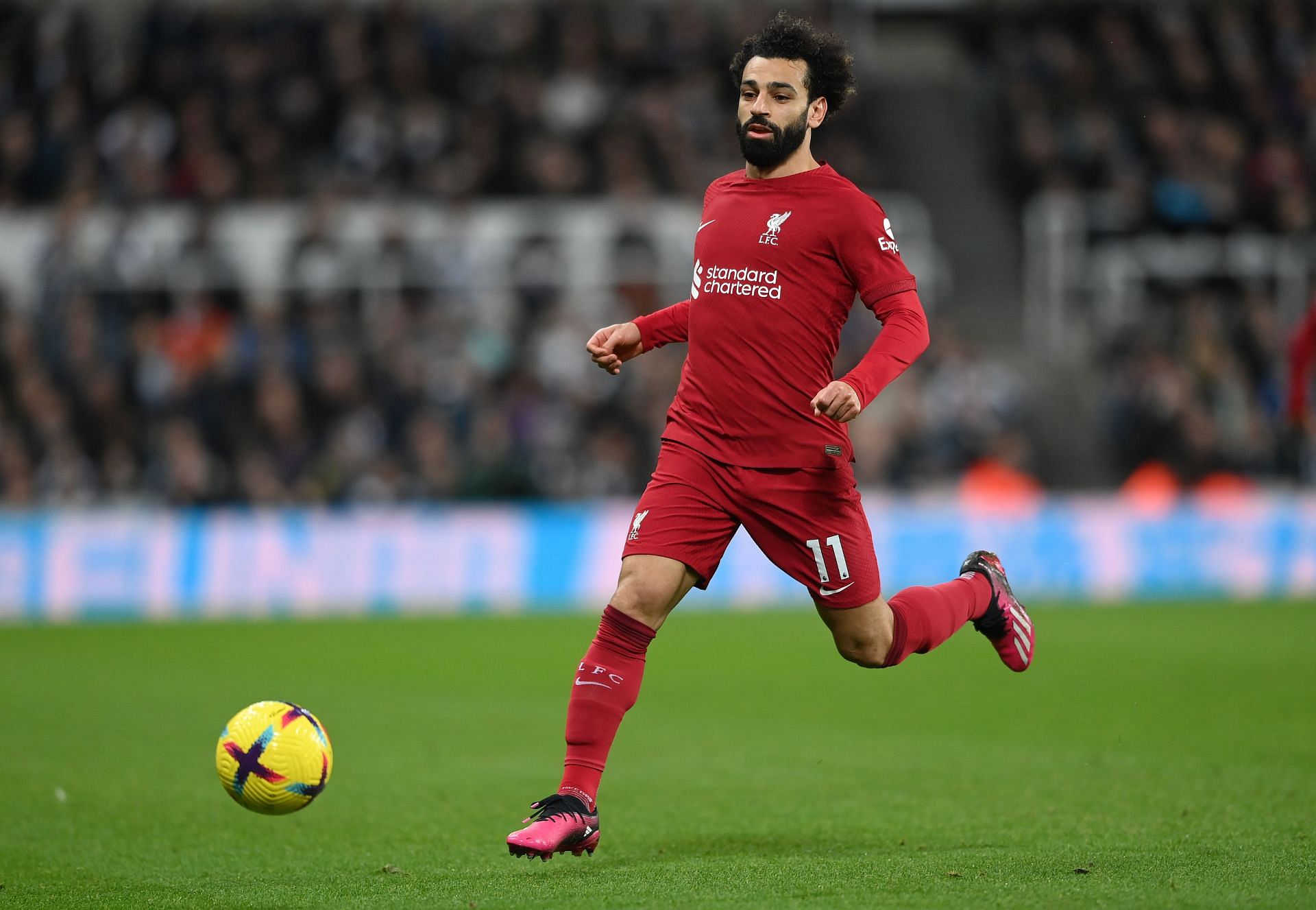 Last season's Premier League Golden Boot and Playmaker Award winner, Mohamed Salah has not been at his best this season. The Egyptian superstar has only scored eight goals and claimed five assists in 22 Premier League games, which is a disappointing return for a player of his caliber.In the Champions League, however, he has played like a man possessed, scoring seven goals and claiming an assist in six games, emerging as the joint-top scorer alongside Kylian Mbappe.David Alaba will take the responsibility of keeping Salah in check on Tuesday. The Austrian will have to operate as a left-back in Mendy's absence, something he has not done frequently over the last three seasons. It will be interesting to see if he manages to remember the art of excelling as a left-back in front of one of the best forwards in the business.
#3 Vinicius Junior vs Trent Alexander-Arnold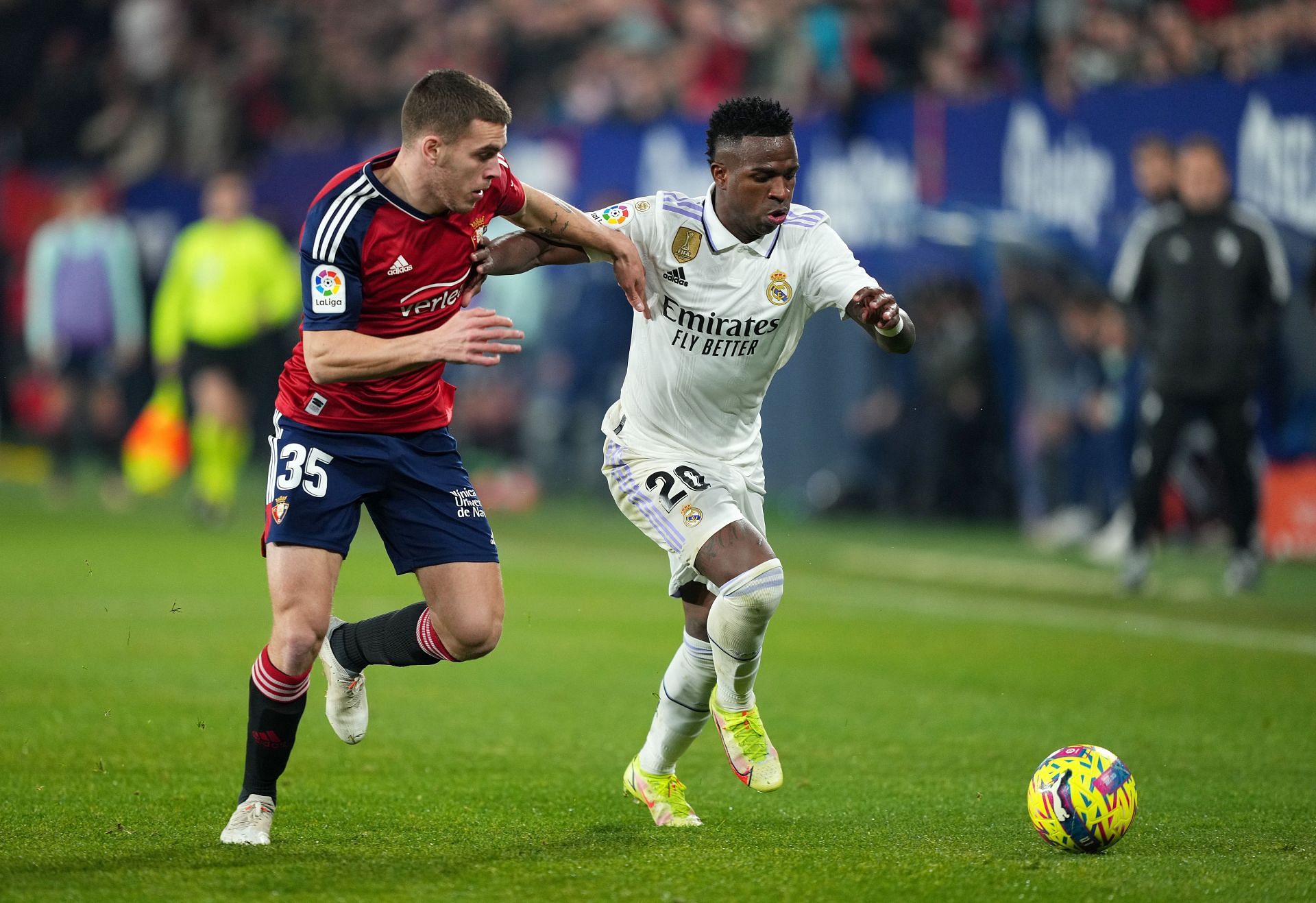 Real Madrid left-winger Vinicius Junior scored the winning goal in the Champions League final last season. The Brazilian has maintained his excellent run of form this season, scoring 16 times and providing eight assists in 34 games across competitions. Vinicius Junior has an abundance of pace, links up flawlessly with teammates, and can beat any defender in one-on-one situations, making him a handful.

Kaoru Mitoma:
"I got past Trent Alexander-Arnold once but soon after that when I was blocked by him, his arms were strong. People tend to think that his defending seems weak but he is totally strong, from what I've felt in person."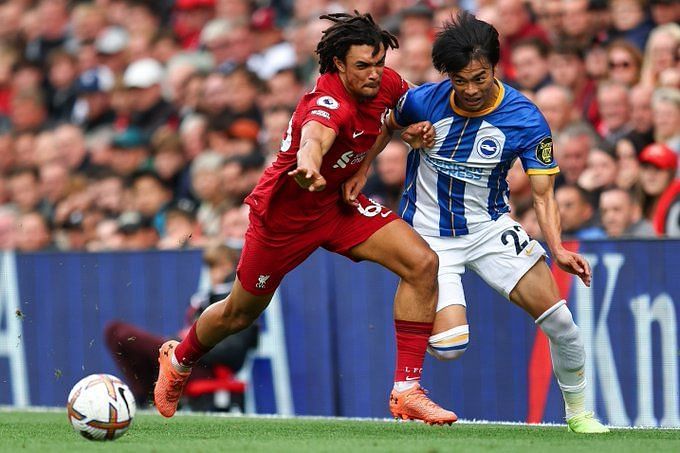 Liverpool right-back Trent Alexander-Arnold is arguably the best in his position in the world in terms of attacking output. Defensively, however, he has been all over the place this season. Alexander-Arnold could push Vinicius Junior on the back foot when he charges forward but could have a mighty difficult time if the Brazilian gets the opportunity to stretch his legs.
#2 Darwin Nunez vs Antonio Rudiger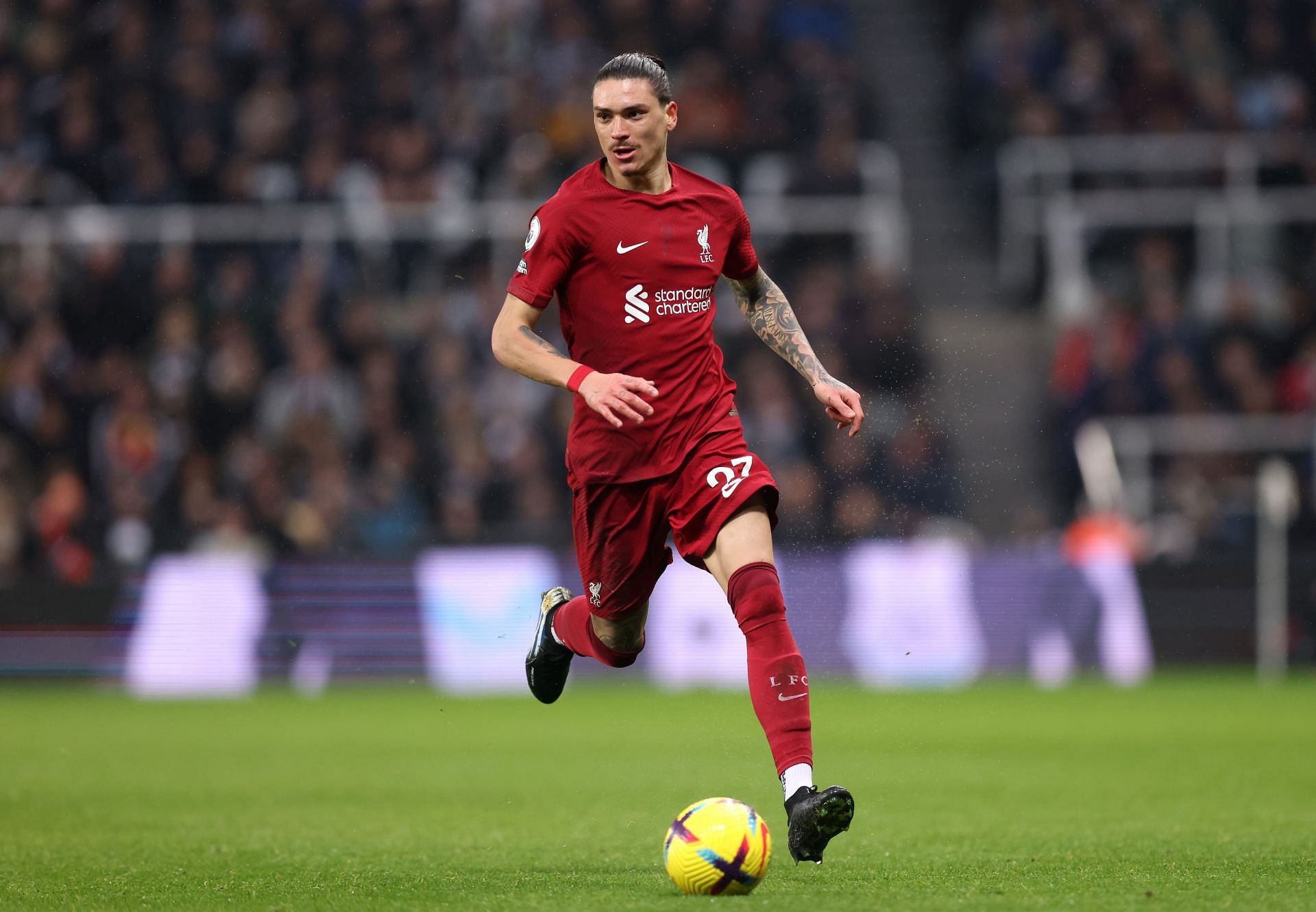 Darwin Nunez scored an excellent goal in Liverpool's 2-0 win over Newcastle United on Saturday (18 February). The Uruguayan, however, ended the match with some shoulder discomfort, and his situation is currently being monitored.
Unless he is in excruciating pain, we do not expect the former Benfica striker to sit out a match of this magnitude. Given how much flak he has gotten over his sub-par finishing, Nunez will be eager to deliver a strong performance against Madrid and restore his good name.
Real Madrid need someone physically intimidating to go toe-to-toe with Nunez, and there is hardly anyone better suited to it than Antonio Rudiger. The German is looking to cement his place in Ancelotti's XI this season, and a solid performance against the Merseysiders will definitely help his case.
---
#1 Karim Benzema vs Virgil van Dijk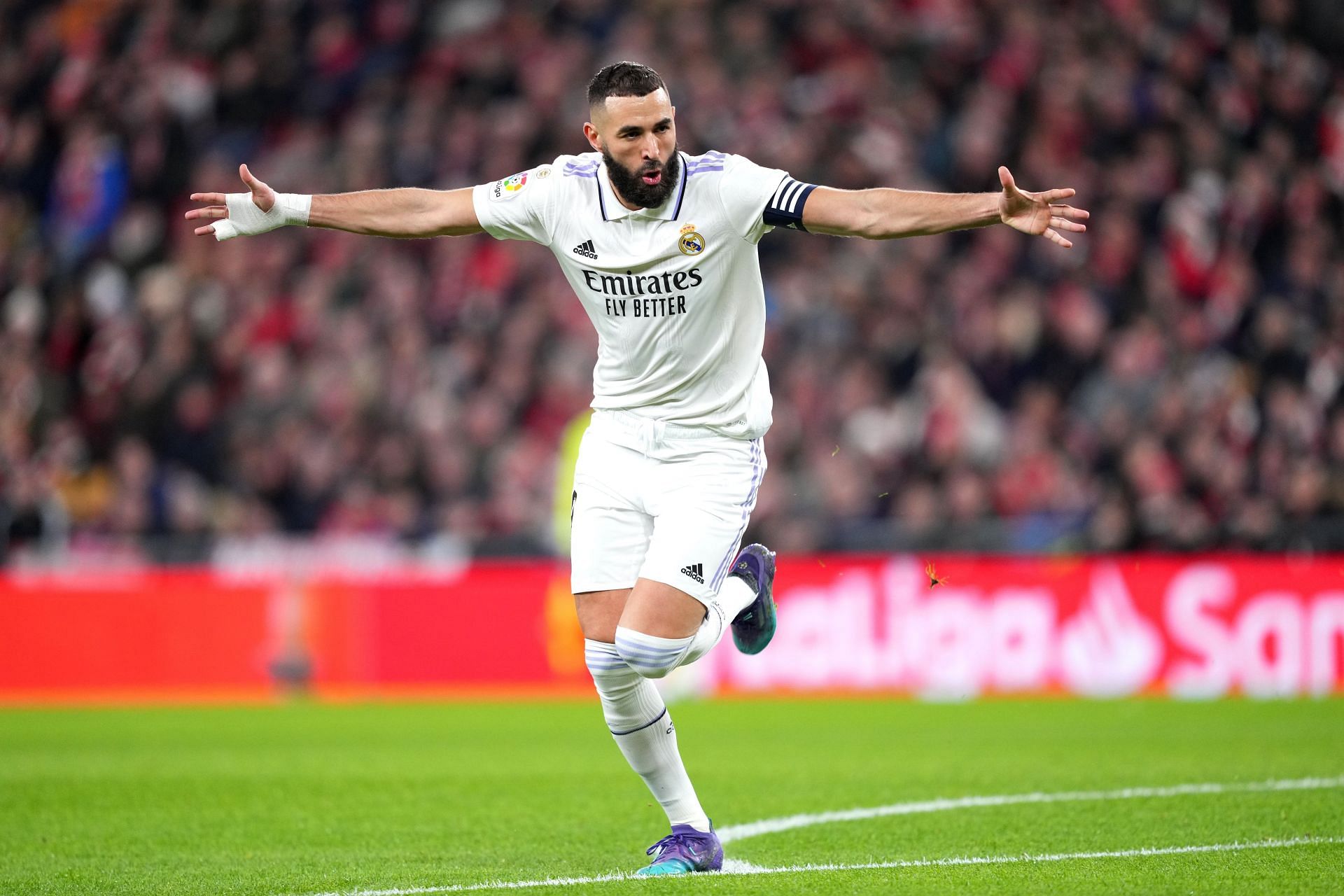 Real Madrid skipper Karim Benzema was absent from Saturday's (18 February) 2-0 win over Osasuna due to physical discomfort. Ancelotti, however, has assured that Benzema will likely be fit for the bout at Anfield.The Frenchman, who has scored 16 goals and provided four assists in 23 games this season across competitions, has been below his best this season. But it could cost Liverpool dearly to take the Real Madrid talisman lightly.
The Reds' most decorated centre-back Virgil van Dijk should be on Benzema's case on Tuesday night. The Dutchman has not been as surefooted as expected this season, but his penchant for stepping up in big games should put Klopp's mind at ease. The outcome of this particular battle could have a massive bearing on the result of the first leg.