It wouldn't be a surprise if Jurgen Klopp eventually decides to part ways with Liverpool in the near future, considering how his side have failed to impress this season. If rumors are anything to go by, the Reds could end up appointing Italian tactician Luciano Spalletti as their manager if the German decides to leave the club.It goes without mentioning that Liverpool are currently enduring their worst season since Jurgen Klopp switched to Anfield in October 2015. The Reds have been a mere shadow of themselves in the Premier League since the season kicked off, struggling to deliver decent performances.
As it stands, the Merseysiders occupy eighth position in the table with 35 points in 22 games. They've recorded 10 victories, five draws and seven defeats to their name in the division so far, scoring 38 goals and conceding 28.
As it stands, Napoli are making it look like a child's play as they march on their bid to claim the Serie A title this season. They've established a whopping 15-point lead at the top of the table, having won 20 of their 23 games so far.
What's next for Jurgen Klopp and Liverpool?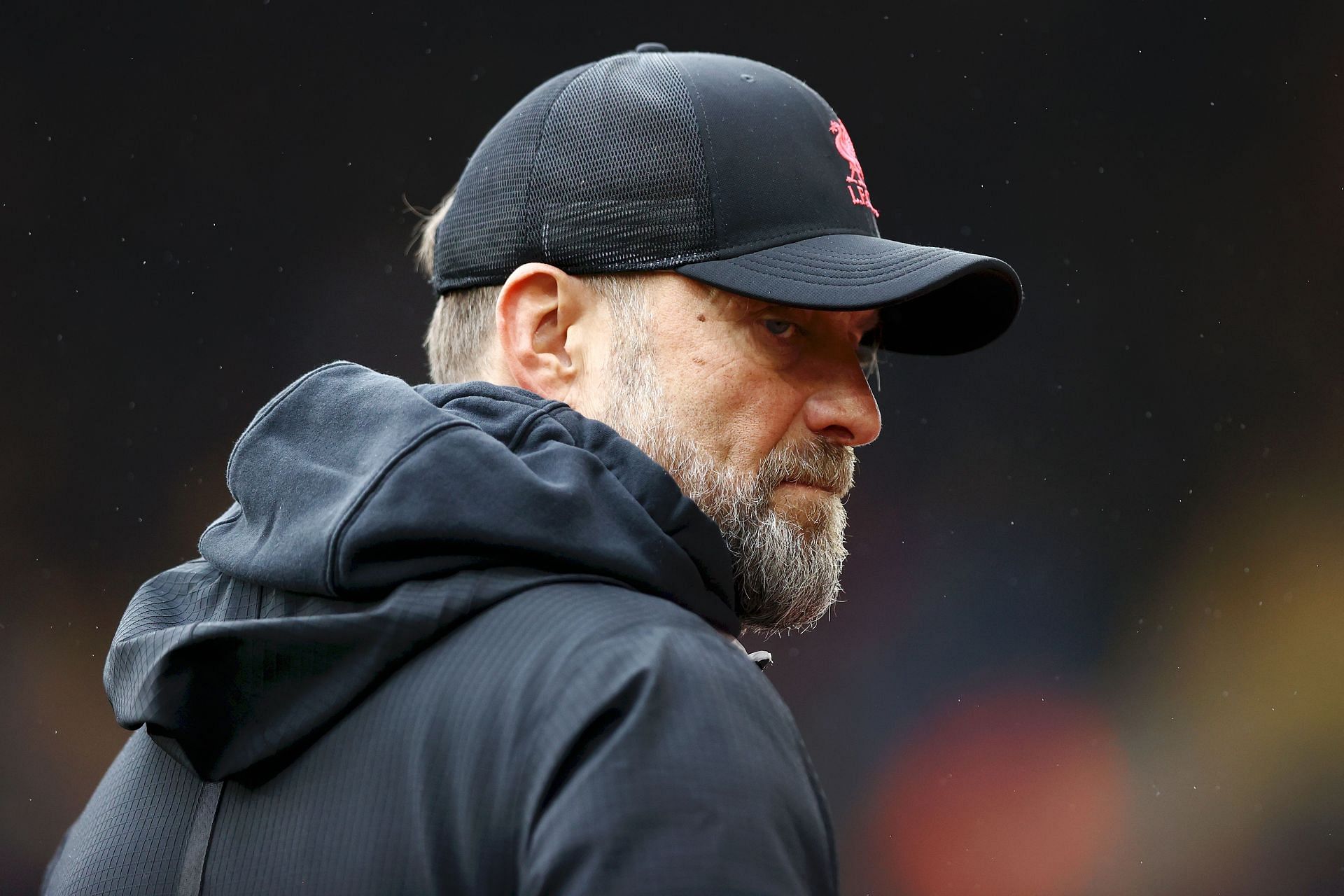 Following the Real Madrid setback, Jurgen Klopp and Liverpool will look to bounce back to winning ways when they return to action in the Premier League this weekend. The Reds are scheduled to take on Crystal Palace in a vital away-from-home fixture on Saturday.They'll then lock horns with Wolverhampton Wanderers in midweek before playing their highly anticipated game against Manchester United in the English top flight at Anfield next weekend.Klopp will be hoping that his players regain their mojo as they prepare for what promises to be the decisive phase of the campaign. It remains to be seen what fate has in store for them.