Liverpool manager Jurgen Klopp will be hoping that his star £103M target Jude Bellingham didn't tune in to see Liverpool's loss to Napoli this week.
The Reds were comfortably beaten 4-1 by Napoli as they suffered their third consecutive defeat away at the Diego Maradona stadium in Naples.
Their midfield was once again torn to shreds and fans were dismayed watching a 36-year-old James Milner struggle in the middle of the park.
Fans wanted to see a midfielder come in this summer, which never happened, and now you dread to think what Jude Bellingham, their main midfield target, would think of that performance.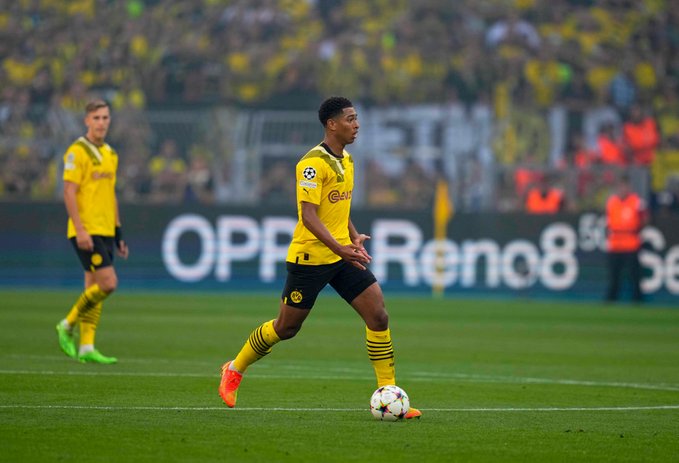 What would Bellingham think of that performance?
Bellingham is Liverpool's dream target – reports claim a £103M move is the goal for next summer – but whilst he's scoring in a 3-0 win over FC Copenhagen, the Reds were getting pummeled 4-1 away in Italy.
Of course, it's much easier to sign a top, top player when your club is in a period of success rather than a transitional period in which a team's form is all over the place.
If Liverpool don't go on to win anything this summer, would Bellingham rather opt for Manchester City or Real Madrid? You would think so.
After all, Liverpool are one of the multiple teams who want Bellingham and it may come down to what club has had the best season or has the most exciting project by next summer. In that case, it helps to have some ready-made success to bargain with.
It's a point raised by The Times Sports writer Paul Joyce – who claims that if Bellingham is the player Liverpool want next summer then Klopp should hope he did not tune in to follow a performance as abject as the Napoli game.
If you think about where City and Madrid will be at the end of this season, Liverpool in comparison will see a transitional summer, especially in terms of their midfield.
They will be multiple players leaving the club – given Naby Keita, Alex Oxlade-Chamberlain and James Milner's contracts will all run out next summer.
Liverpool having a good season seems almost imperative to signing Bellingham, and if they don't, it could just be a prime example of what the ripple effect of their poor form could lead to – and then they'll have to look elsewhere.