BBC pundit Chris Sutton has made a surprising prediction for Liverpool's Premier League clash against Crystal Palace. The former striker believes that while on paper the fixture could look easy for the Reds, a draw is a likely outcome.In his BBC predictions column, he said:
"It might help that they are facing Crystal Palace. It feels like it is very easy to get at Liverpool at the moment but I have covered a couple of Eagles games recently and they are not exactly the most creative or adventurous team going forward."
He added:
"Part of me thinks Liverpool will nick the win, but then I remember them having to hang on against Newcastle's 10 men last week, and I am not so sure they will do the same if Palace have 11."
Sutton has also questioned Klopp's men's mentality. After a tough defeat in the Champions League Round of 16 against Real Madrid, which saw them squander an early two-goal lead, Sutton believes that change is in order for the Merseyside outfit.
Sutton also added that a good result in this fixture could be the catalyst for a strong finish to a poor campaign.
He said:
"I've been reading and hearing a lot this week about how that 5-2 home defeat proved there needs to be a massive overhaul of the Liverpool team, including a change of midfield and replacing other players who aren't what they were."
Sutton further continued:
"If people are looking at every part of their team and saying things need to change, then it is inevitable that they are going to start looking at Jurgen Klopp's position too. I am sure the club's owners are at the very least thinking about it, so the pressure is on."
The 49-year-old concluded:
"I am not saying "sack Klopp" because he has been brilliant for them but if, as now seems likely, Liverpool don't win anything this season, he still needs a strong finish to the campaign, starting by showing they can bounce back from Tuesday with a good performance here."
---
Liverpool injury update as Klopp confirms return of 23-year-old to training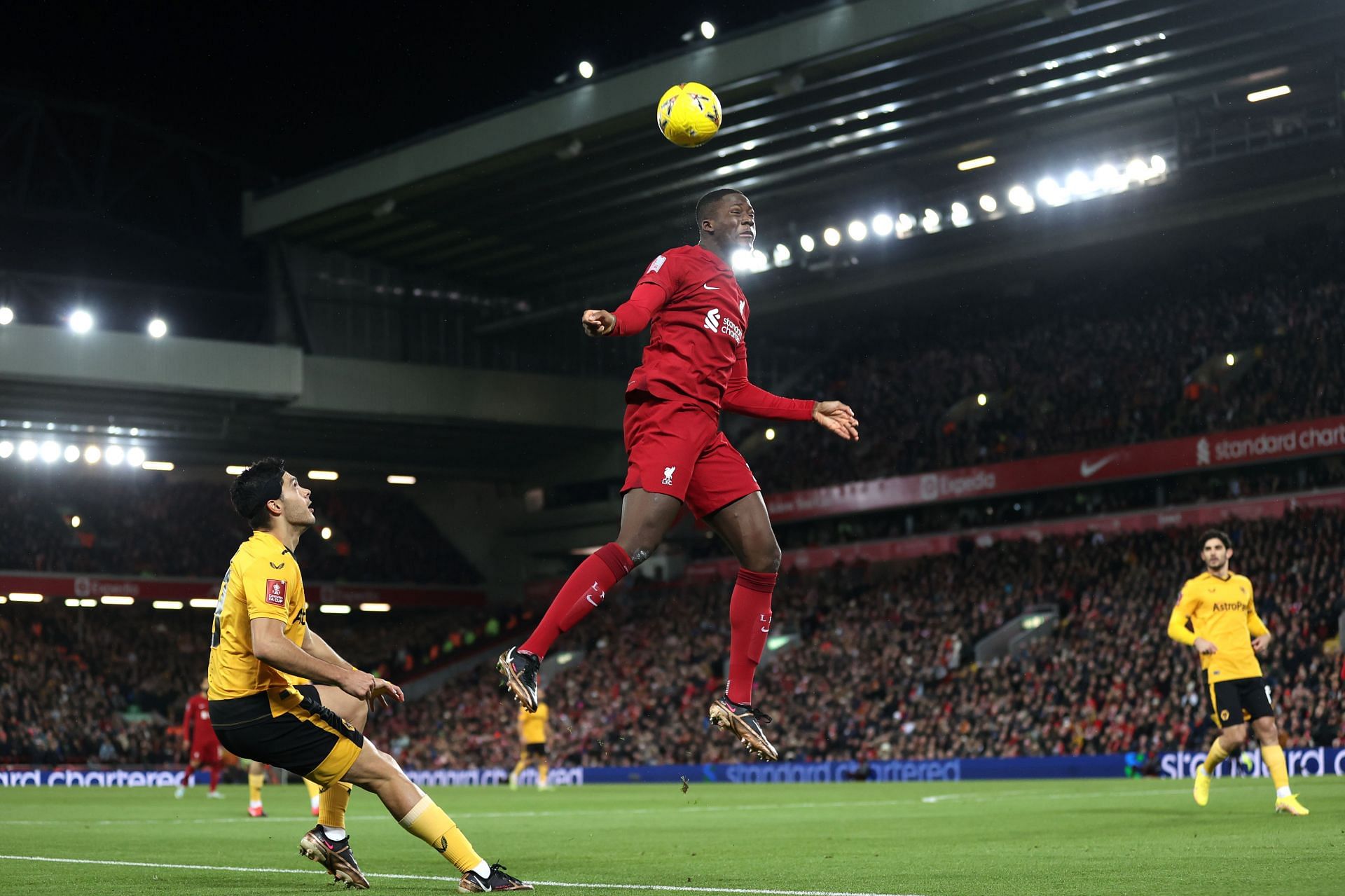 Liverpool manager Jurgen Klopp confirmed that French defender Ibrahima Konate has returned to training after recovering from a hamstring injury.While he is not expected to play against Crystal Palace, a return to action is said to be coming soon for the defender.Klopp also gave an update on the situation of Roberto Firmino and Diogo Jota, who have recently made comebacks from injuries.Speaking to the press ahead of the game, Klopp said:
"Ibou is near but had two sessions with us after a long injury. We can see when the boys come on that they are not at their best at the moment. We have the situation now with Bobby and Diogo. But they need the minutes and will get better. That's exactly the situation we have (with Konate)."