Erling Haaland is reportedly urging his former teammate Jude Bellingham to join Manchester City over Liverpool and Real Madrid. The forward wants to work with the Englishman again after playing together at Borussia Dortmund.As per a report by Matteo Moretto of Relevo, Bellingham will have a lot more options to choose from, as Manchester City are also interested in the midfielder.
🏴󠁧󠁢󠁥󠁮󠁧󠁿 The race for Bellingham is very open, with the player valued at €150M. Real Madrid, Liverpool, City and Chelsea are all interested. 
@MatteMoretto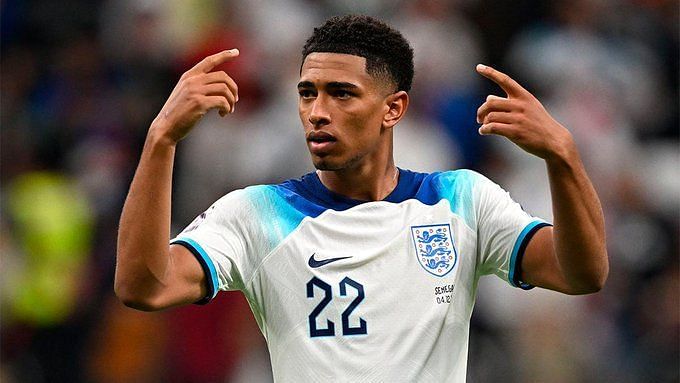 City manager Pep Guardiola reportedly sees him as the ideal replacement for Bernardo Silva, who is looking to join Barcelona.
Liverpool and Real Madrid were the ones leading the chase for Bellingham this summer. However, now face new competition for the midfielder, who reportedly has a €150 million price tag set.Chelsea are also back in the race for the midfielder despite signing Enzo Fernandez from Benfica in the January window.
Former Chelsea midfielder Andy Townsend has urged Bellingham to reject Manchester City. He believes the midfielder will not get to the next level at the club. He told on ITV:
"I'd stay there (Dortmund) a bit longer. If he comes to the Premier League, it's going to be £150-odd-million. We're going to have a similar effect to Paul Pogba, where Bellingham scores goals, but his main quality is not scoring goals."
He added:
"So he's gonna come to the Premier League for £ 150 odd million, the media, everyone's gonna be expecting him to score goals. When he doesn't do that, even if he's playing well, they're going to be on his back and we're going to have a Jack Grealish situation."
Bellingham, 19, has garnered immense interest following his performances for club and country this season. He has contributed 10 goals and six assists in 31 games for Dortmund across competitions.
Rio Ferdinand wants Manchester City target at Manchester United
While Manchester City, Liverpool, and Real Madrid are chasing Jude Bellingham, Rio Ferdinand has urged the midfielder to pick Manchester United. He believes the teenager will flourish at Old Trafford and will elevate the team.He told BBC Radio 5 Live:
"If I'm a player, say Jude Bellingham or Declan Rice, two of the most in-demand English midfielders that may get moves this summer, and someone says, 'Manchester United or Liverpool, where are you going?', forget my Manchester United ties, I have to go with United right now."
He added:
"I wouldn't say Liverpool are in decline, but other teams are catching them up and maybe going beyond them. The way the team looks, the way the squad is shaping up, the way the managers are navigating their teams' fortunes and who I see being more successful in the upcoming future, I really would be sitting on the side of United."
Despite Liverpool's form this season, they thrashed Manchester United 7-0 at Anfield on Sunday.