Absolutely no one could have predicted such a performance from Liverpool. United journeyed to Merseyside, defending an impressive unbeaten record of 11 games. However, they were ultimately overwhelmed by Jurgen Klopp's men in front of an ecstatic Anfield crowd.Although the match remained goalless until shortly before half-time, Cody Gakpo's goal gave the Reds a well-deserved lead, and the real chaos unfolded in the second half.
Mohamed Salah and Darwin Nunez, who have faced a lot of criticism this season, both scored twice. Gakpo also netted a second goal to secure an incredible victory over their fierce rivals.
Here are 8 astonishing statistics from the Merseyside club's triumphant day.
For Liverpool fans, we recommend sitting back on the sofa with a glass of wine and enjoying this momentous occasion.
Here are 8 stats Liverpool fans should rejoice
1. Gakpo's Home Goals
In the current Premier League season, the Netherlands international has achieved a significant feat by scoring goals in home games against both Everton and Manchester United.
The player for the reds to do so was Daniel Sturridge back in the 2013-14 season.
2. Mohamed Salah's Record
On Sunday, Salah marked his 205th league appearance for the Reds by scoring two goals, taking his total tally to 129.
This impressive feat also earned him the distinction of surpassing the legendary Robbie Fowler's 128 goals for the reds.
3. Andy Robertson: Assist King
Robertson has surpassed the Premier League assist records of Eden Hazard, Mesut Ozil, and Juan Mata (all previously at 54) with a total of 55 assists.
4. Defender With the most assists
A remarkable feat for the left-back, Robertson has contributed to nine goals this season, surpassing any other defender's record.
In fact, his overall count across all competitions falls short only to Kevin De Bruyne's 17 assists.
5. Manchester United's Nightmare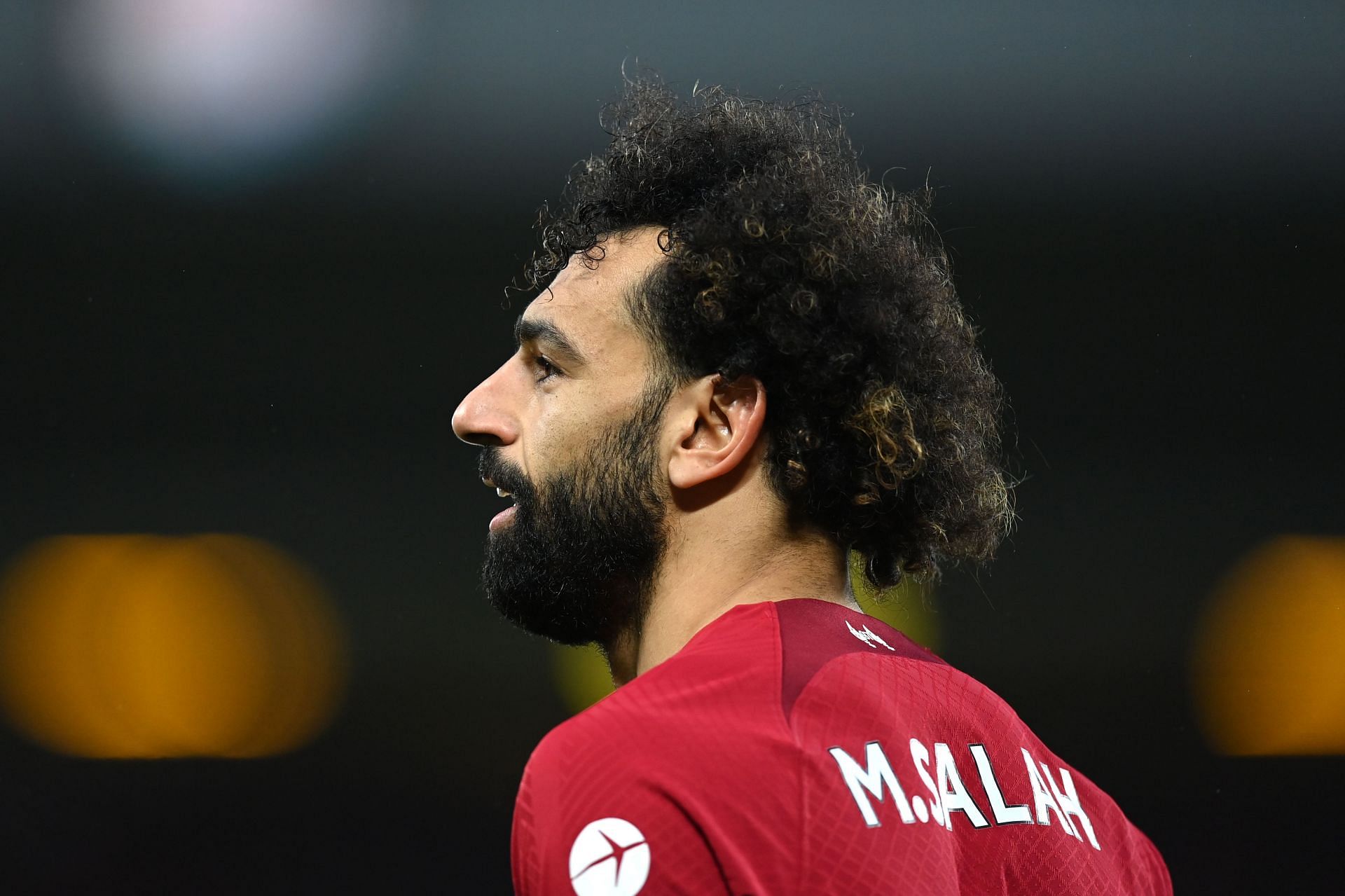 With a total of 9 goals, Mohammed Salah has now surpassed Thierry Henry and Sergio Aguero, scoring more Premier League goals against Manchester United than the two former players.
However, he still trails behind Alan Shearer, who holds the record for the most goals against Manchester United in the history of the premier league.
6. Mohamed Salah's Double Figures
The Egypt international became the first player in Europe's top five divisions to score 20+ goals and provide 10+ assists across all competitions in 2022-23.
7. United Can't Win At Anfield
The reds unbeaten streak against Manchester United at Anfield continues, with the run stretching back to January 2016 and now spanning the last eight encounters between the two clubs.
8. Biggest Victory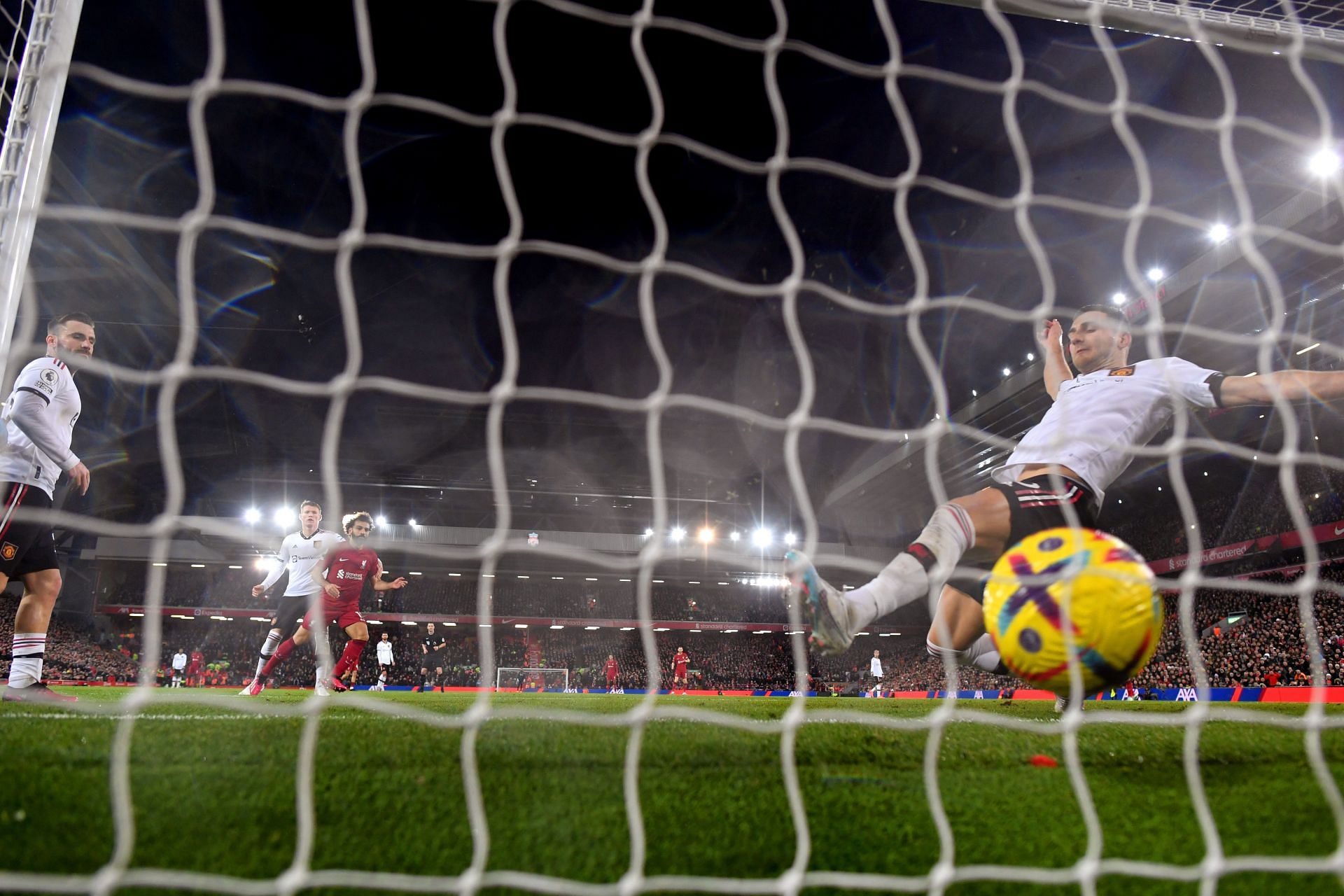 The 7-0 win at Anfield became the reds' biggest-ever victory over Manchester United.
The previous record was a 7-1 over United in 1895.