After a tough start to the season, Liverpool have had a lot of negatives from their performances. But, one thing that hasn't been mentioned as much is our strength during set pieces. In a recent article by The Athletic, they pointed out how good Liverpool were during attacking set pieces.
Liverpool have scored 18 goals this season, and six of them have come from corners. Set pieces account for 33.3% of our goals. Not just that, they've been incredibly dangerous from corners even when they don't score.
There has been plenty of discussion of Liverpool's problems in the early weeks of the new season, but attacking set pieces is one area they have been strong in. Six of their 18 goals in all competitions have come from corners. #lfc [the athletic]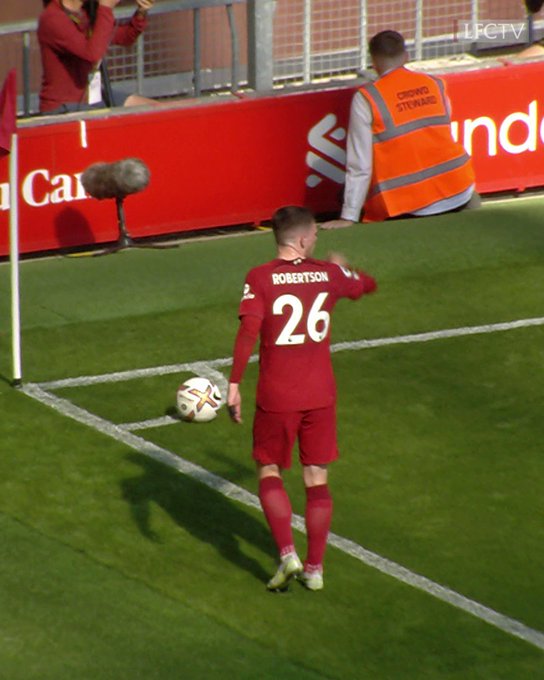 From the 68 corners taken this season, they've taken 35 shots within 10 seconds of the corner being taken, which is more than one shot every two corners.
After Joel Matip secured a dramatic winning header from a corner to win the game against Ajax, Jurgen Klopp said, "I don't think anyone was surprised that it was a set piece, because our set pieces tonight were really good and I have no idea why we didn't score earlier from them."
Kostas Tsimikas
The Greek Scouser has been crucial to this success, with two of his three assists this season coming from corners. He might get an extended run in the squad due to Andy Robertson's injury, so the goals might start pouring in sooner rather than later.
Liverpool need to improve their efficiency
Despite having a 9-0 victory this season, Liverpool haven't had an easy time in front of goal. The Reds have only scored more than two goals once this season, despite averaging 19 shots a match.
The international break could be an important reset to the side, providing ample rest time to return to their very best. Diogo Jota's return to the side rejuvenated the attack, giving the opposition a tough time.
Liverpool have the tools to bounce back from their poor form and need to capitalise on this break. They have a huge October ahead and need to hope everyone stays fit for the nine games the month ahead has in stall for them.