Liverpool's Naby Keita wants guarantees over a new deal amidst interest from '3 or 4' clubs including Borussia Dortmund.
News has been breaking on Keita's future, with two reports standing out.
The 27-year-old is currently out injured for at least the next month but all the talk has been around his future, especially considering he's out of contract next summer.
Now the latest claims are that Keita wants to sign a new deal under certain circumstances, but failing that, there's concrete interest from 3-4 clubs in Europe. This is certainly one to watch.
🚨 | Liverpool and Dortmund might come to an agreement in January over Jude Bellingham which would include a deal with Naby Keita.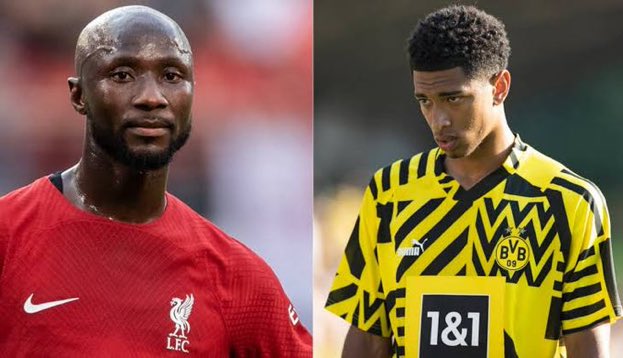 Keita wants 'guarantees'
According to Fabrizio Romano, Keita wants "guarantees" to sign a new deal at Liverpool and his situation remains open. Borussia Dortmund is one of three-four sides keen on the midfielder.
The situation is still open with Liverpool, Naby wants guarantees to sign a new deal at Anfield, so it will be decided in the next months."
Dortmund being interested has seen fans hope that they can use him in a deal for Jude Bellingham, in a way to reduce the asking fee.
That's according to SPORT BILD via The Express, "The Merseyside giants could attempt to thrash out a swap deal that would see the two midfielders moving in opposite directions."
Final year of his deal
His deal does run out next summer and he's joined by midfielders James Milner and Alex Oxlade-Chamberlain as well. There are likely to be some departures next summer.
Keita has struggled the most with injuries in the current Liverpool squad and at 27, he stands at a crossroads in his career.
Liverpool can certainly upgrade on him and find someone more dependable and well-rounded but will they be prepared to lose him for free?
Next summer will be very telling for Liverpool's future with a midfield overhaul likely to take place and Keita could well be part of that.